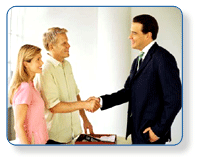 Companies that are for sale can do much to enhance their value and increase the chances of a successful sale by making use of the cultural transformation process. There are a number of reasons for this;
Companies that are for sale or recently bought can suffer from a rush of talent to the door due to the uncertainties that exist at times of major change. Cultural Transformation creates a positive backdrop against which M&A's can take place.


An assessment can indicate to purchasers (end employees) that all aspects of the business are being looked after, not just the 'bottom line'. Since a great deal of value of a company exists in its people it makes sense that they be considered as much, if not more so, as other aspects of the business.


If a sale does not occur then the organisation will find itself in a stronger position to face the future rather than a weak or negative one.