This paper sets out the Centre for Integral Transformation's Full Spectrum Approach, a way of dealing with change, programmes, etc., that is more effective because it covers area which are not normally taken into consideration leading to less than optimum solutions.
What is the Full Spectrum Approach?
The Full Spectrum Approach is a way at looking at what needs to be achieved from different perspectives. So not just looking at the processes, either as components of fully functioning 'systems', but also the people aspect of what is happening from both an individual perspective and also from a group or cultural one.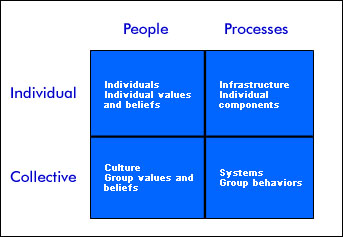 In fact these quadrants can be further broken down, for example looking just at the people perspective gives this: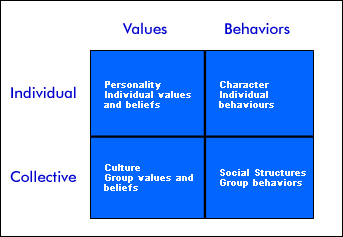 And again culture can be looked at specifically, this time by using Richard Barrett's Seven Levels of Organisational Consciousness.